Workers' comp is a type of insurance that offers wage replacement and medical benefits to employees injured at work. If your workplace injury is severe enough to require surgery and you may wonder whether this will lead to increase your settlement then answer is Yes, surgery can raise your workers compensation settlement amount but under certain circumstances. Your employer's insurance policy should cover pre-settlement surgeries as part of your injury-related medical expenses. Eventually, complications from surgery performed before the settlement agreement may increase the money you receive. Also, compensation settlement is based on when you undergo the surgical process and how it turns out?
Why Does surgery increase workers' comp settlement?
Surgery is an expensive process that necessitates a hospital stay and follow-up care. If your injury is critical, it may involve multiple surgeries and additional expenses. For example, workers having amputation surgery may have to pay for prosthetics for the rest of their life. Extensive medical care, including physical therapy, doctor's visits at home, and pain medications, raises your overall medical costs. As a result, the amount of your entitled workers compensation for injury increases.
Apart from financial burden, injuries severe enough to require surgery could affect you in other areas, such as:
Disability
A severe injury can render you temporarily or permanently unable to perform many of your previous activities. You could receive more workers' compensation settlement benefits if your injuries are intense and hard to treat.
Emotional health
Surgical complications can affect workers psychologically due to challenges such as long-term disability or prolonged recovery. Psychological distress could further delay their recovery because stress slows wound healing and impairs immunity.
Lost income
Your surgeon may advise you to take a leave from work for a certain period to recover after surgery. When returning gradually to your usual job routine, you may have to start with part-time or less strenuous work.
Scarring
You may develop scar tissue or permanent marks due to the sustained injuries and necessary surgery. These scars may hurt, alter your appearance, or limit your range of motion.
Any settlement must consider the possibility of future treatments, including surgeries. Future surgical requirements should raise your workers' compensation settlement benefit. Ultimately, your attorney, employer, and employer's insurance company will help determine how much your surgery increases the settlement amount.
How does surgery impact workers' compensation settlements?
The impact of surgery on workers' compensation settlements can vary depending on several factors. The severity of the injury and the extent of the surgery can significantly impact the settlement amount. Additionally, the type of surgery, whether it is minor or major, and the recovery period can also impact the settlement amount.
How to file a workers' compensation settlement claim?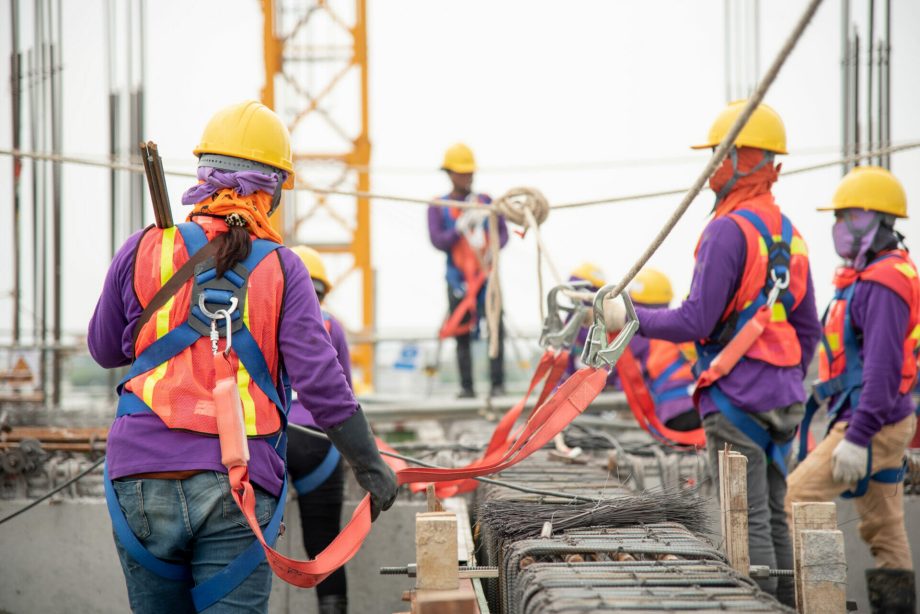 Accidents and injuries at work are a regrettable reality of business life. According to sources, US companies pay an estimated $1 billion per week for disabilities sustained at work. The compensation sum helps reimburse employees who incurred injuries due to a work-related accident or exposure. In most states, employers must obtain workers' compensation insurance. They cannot charge employees for benefits or premiums of their insurance coverage. However, employees can claim it for any work-related accident that occurs.
Workers' compensation benefits may cover medical expenses, lost earnings, disability, and vocational rehabilitation. If the work-related injury caused the death of a loved one, it could include additional benefits also. Note that employees do not qualify for the claim under the following conditions:
The injuries occurred while the employee was violating company policies.
 The worker had taken alcohol or drugs.
 It was a self-inflicted injury.
Workers must notify their employers right away if they sustain an injury at work else they could lose their benefits. Each state has a different deadline for filing a workers' compensation claim after an injury. Most states require you to notify your employer of a work-related injury within 30 days of the accident. If you do not report the accident held in the workplace within the specified timeline, you will lose your right to compensation.
Seeking approval before undergoing surgery while on workers' compensation
In work-related injury cases, workers' compensation doctors try to keep the costs as low as possible. Initially, they may try conservative treatments before deciding on more expensive options, like surgery. The use of prescription drugs, occupational therapy, and physical therapy are examples of these conventional treatments. This conservative medical care reduces the costs that your insurer will cover. However, your doctor may recommend surgery if your injury is intense and conservative treatments fail to treat your condition.
Generally, the surgical process is not spontaneous and requires scheduling an appointment. You will have enough time to obtain consent from the authorities associated with your workers' comp insurance. Since employers have to pay for all medical expenses related to your injury and surgery, approval from insurance companies is necessary to cover the treatment. How long it takes to get permission depends on the timelines of your employer and the workers' compensation insurance provider.
Workers' comp settlement with surgery costs
Your doctor will recommend surgery if the non-surgical options fail to treat your injuries. The surgery will not necessarily increase your settlement if it takes place before you resolve your workers' compensation claim. The State Workers' Compensation law requires your employer to pay for the medical expenses associated with your workplace injury. The medical benefits provided by the insurer will include the surgery costs. The settlement sum will significantly increase depending on the kind of surgery and the complications involved in your case.
A workers' compensation insurance company will consider the potential future costs, including surgeries when deciding settlement sums. Nevertheless, having surgery before your claim gets resolved can cause extra costs and issues that could raise the value of your claim. You are eligible for temporary total disability benefits if the surgery requires you to stay away from work for a prolonged period. On the contrary, surgeries can entitle you to permanent disability benefits if your condition relates to being permanently impaired.
How Much Amount Does surgery increase workers comp settlement?
Workers' compensation settlement with surgery costs depends on the severity of the surgical process. Major surgery is more likely to increase your settlement amount than a minor procedure. Minor, minimally invasive surgeries are less expensive and require lesser time for recovery. For instance, a settlement for a lumbar spine injury will be higher than one for a sprained wrist injury. An average lumbar spine surgery costs $75,000, whereas fixing a small wrist bone requires approx $8,000. The need for typical invasive operations will increase the monetary value of your case. The indirect costs of a surgical procedure, such as extended hospital stays, ongoing pain management, and additional follow-up visits, are also considerable.
How long does it take for workers compensation Settlement?
The amount of time it takes for your workers' compensation settlement depends on the specifics of your case and whether you have legal counsel. When you place your compensation claim for a work injury, the insurance provider might agree to pay for medical expenses and disability. You can accept the offer or ask for a settlement that covers additional damages. Most workers have to negotiate with the insurance provider to reach a fair amount. It is best to have a workers' compensation attorney by your side. Otherwise, filing workers comp claims and haggling with the insurance companies will not be easy.
Your worker's comp lawyer prepares a demand letter with your approval for sending to the concerned authorities. This letter includes the exact amount you need to resolve the case. You can mention your healthcare expenses, including surgical costs. Upon receiving the letter, the insurance company could make a counteroffer. You and your attorney will haggle back and forth with the insurance provider. If the negotiation is successful, you will soon receive your claimed sum. The State Board of Workers Compensation (SBWC) requires it to be submitted to authorities for consent.
The entire process, from filing your claim to receiving your money, can take 12-18 months. The response time of the opposing party affects the overall time it takes to negotiate and settle your compensation claim. Sometimes, insurance companies intentionally delay responding to your claims. They may want you to feel more inclined to accept a lower settlement offer. Negotiations may also take longer if your treatment for your injuries is still ongoing. Your lawyer will want to account for future medical expenses. They might wait until a doctor can determine your maximum level of recovery before specifying a fair settlement. Eventually, with a specialized attorney, things are manageable and quick.
How does a workers' compensation lawyer help increase your benefits?
Understanding the ruling workers' compensation laws is essential to ensure receiving the maximum compensation for a work injury. If you are unfamiliar with the state's legal issues and do not have support, you will likely get a lower settlement amount.
Companies that provide workers' compensation insurance often take every measure to reduce payouts. While investigating a case, they may try to prove that the work-related injury is not severe and does not require surgery. They may understate your health condition and minimize the entire sum. Besides this, they tend to delay approving expensive medical treatments like surgery. However, your lawyer can exert the necessary pressure to ensure quick approval of required surgeries.
Get Help On Your Workers' Compensation Case at Phillips Law Offices
The key to receiving the maximum workers' compensation benefits is to seek legal assistance. A workers' compensation attorney will assist you in defending your legal rights and determining whether a proposed settlement is in your best interests. Our lawyers at Phillips Law Offices are approachable and efficient when claiming Workers' comp benefits. We can negotiate on your behalf, offer legal counsel, and guide you through the claims process.
---
Also Read:
Car Accident Lawyer in Rockford IL
Car Accident Lawyer in Joliet- Hire Experienced Lawyers for Claim Settlement
What are the examples of different kinds of defective product liability claims?