No amount of news coverage of vehicle accidents will prepare you for the reality of being in one. Serious, permanently changing injuries from an automobile collision can occur. An automobile accident can drastically alter your way of life in seconds. The skilled car accident lawyers at Phillips Law Offices have a history of winning cases for clients injured in crashes and obtaining the just compensation to which they are entitled.
Elgin, a suburb of Chicago, is the eighth-largest city in Illinois despite being situated in the westernmost part of the metro region and having a very concentrated population of more than 110,000 people. The concentration of local traffic has increased due to population growth, making the roads far less safe than they were.
Thousands of traffic collisions in Illinois are the result of negligent driving. Unfortunately, it takes time to make injured individuals whole again, and proving damages may need taking the responsible party to court to secure just compensation. However, one needs the assistance of a car accident lawyer Elgin il, IL, who will help you to get the best out of the result.
What to do after a car accident?
A car accident can be an incredibly frightening event. The most crucial thing is getting medical help right once, even if you feel OK or think your injuries are minor.
The next step is to document the accident and any injuries you may have using thorough notes and photos.
Get the names and phone numbers of witnesses or participants in the accident.
Keep a notebook detailing your injuries, recovery, and communications with medical personnel over the coming days and weeks.
Include any invoices, receipts, or travel costs associated with treatment. All of this may influence how your claim is resolved.
To guarantee you receive the most compensation for your medical bills and other costs related to your severe injury and property damage, our attorneys will evaluate the complete medical records, the accident police report, witness statements, and evidence.
Liability for the Accident
Even though it is obvious who was at fault in an automobile accident, the insurance provider will still investigate the incident to see if they can show that you were at least partially to blame to deny your claims. It is crucial to understand that you are under no obligation to cooperate with an insurance company inquiry. Hiring legal counsel stops the adjuster from bugging you while you get better. An attorney may also research to establish who was at fault for the accident.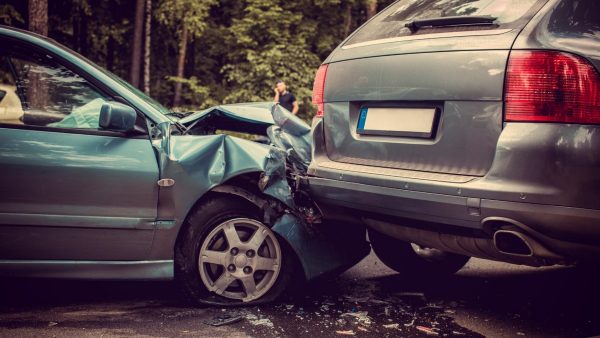 The injured party must demonstrate that the other motorist: To prove that they were at fault for the collision, the other driver must check:
Was there a responsibility to the automobile accident survivor?
The driver failed in their job.
That breach brought on injury and injury to the victim.
Usually, the accident report has enough details to identify the persons responsible for the collision. However, to ensure the injured party receives just financial compensation after the case is resolved, a car accident lawyer Elgin il acting on their behalf can review the report and other evidence through consultation.
The attorney will seek evidence from various places, such as the accident scene and eyewitnesses who witnessed what happened. All evidence will undergo a thorough check by the attorney, including:
Drivers' and witnesses' contact information
All drivers involved in the collision license plate number, date of birth, and insurance information
Photographs documenting the harm done to the automobiles and other property
Photos of the accident location and its surroundings were taken
Benefits of Seeking Service from Car Accident Lawyer, Elgin, IL
Have you been hurt in a car accident in Elgin, Illinois? If yes, you will go through a series of trauma affecting your regular life, which hurts your health and well-being.
Making sure the car accident does not cost you any more of your valuable time, and hard-earned money is crucial. The most effective course of action for getting your life back on track after an Elgin car accident may be to hire an attorney. You need to retain the services of the most knowledgeable legal counsel in your area due to a severe auto accident.
A reputable Elgin, IL, car accident lawyers' team, Phillips Law Offices specializing in injury cases, will know how to deal with insurance providers and claims adjusters to ensure you get the most money possible in a settlement. We will guarantee you financial, physical, and emotional recovery and act on your behalf through an out-of-court settlement or a jury award following a successful trial.
Hire Phillips Law Offices as your Car Accident Lawyer
The vehicle accident lawyers at Phillips Law Offices, Elgin, IL, provide confidential, no-cost case reviews to go through the merits of your claim.
Our reputable car accident lawyer Elgin il has years of expertise managing severe car accidents in different regions throughout IL. So, contact us now and get professionals by your side.
Direction from Elgin, Illinois to Phillips law offices
---
Also Read:
Aurora, IL Car Accident Attorney
Naperville, IL Car Accident Lawyer
Elmhurst car accident lawyer in Illinois
Geneva, IL Car Accident Lawyer