Even though car accidents only take a split second, the lives of victims change forever. A car accident lawyer in Joliet experiences financial hardships in addition to the typical physical pain and mental agony they endure. It's the lost time from work while healing or the significant medical expenses for the required doctor visits, surgeries, and physical therapy.
You have the right to file a personal injury lawsuit against the driver or drivers who caused your injuries if you were hurt in a car accident in Joliet. Every day, serious accidents and injuries are brought on by the careless deeds and inactions of others. Victims frequently must deal with high medical costs, lost pay from missed work, challenging recovery, and severe pain and suffering. In many unfortunate cases, these accidents result in demise, deformity, or permanent handicap.
In each of these situations, victims and their families require knowledgeable legal counsel from a tenacious advocate who will fight for the settlement they are due even as they heal and recover. Phillips Law Offices, backed by experienced car accident lawyers, offer complete assistance to victims to get compensation.
A Clear Picture of Car Accidents in Joliet, Illinois
Illinois is often credited with the maximum number of car accident cases yearly. Based on data from the National Safety Council, there were more road fatalities in the state in 2020 (1,194) than in 2010 (927).
According to the council, 584 persons in Illinois died in road accidents in the first half of 2022. That is a 32% increase from 2020 and 8% over the first half of 2021. When we talk about Illinois, Joliet also falls under the radar, where people face hit-and-run cases. Since the city is turning into a congestion mode, more accidents are reported.
When a party to an accident leaves the scene, it is called a hit-and-run. Although this activity is forbidden by Illinois law, new occurrences are recorded daily. The offending party will occasionally leave the scene even when injured people are present. A hit-and-run is traumatic for the victim, both physically and emotionally. Not only are you left to deal with the injuries that ensue, but you can also question how someone could be so careless and disregardful.
We vigorously advocate for affected clients at Phillips Law Offices because these parties should be made to answer for their deeds. We constantly seek the highest compensation while defending client rights and interests.
Recovering post Car Accident in Joliet
A car accident can be stressful for days, weeks, and even months because your life has been completely flipped upside down. Your daily routine changes completely because you spend more time "resting up" and attending doctor's visits than working or spending time with your loved ones.
The medical bills start coming in once you feel better. If you are backed by health insurance, it can help pay for part of the costs, but deductibles are still your responsibility. Additionally, if you don't have good health insurance, the costs associated with accidents can end up increasing your worry.
However, you do have choices if you were injured in an accident. You have the right to file a lawsuit against the party accountable for your injuries in Joliet. You will be compensated for damages if your claim is successful.
Types of Damages due to Car Accidents in Joliet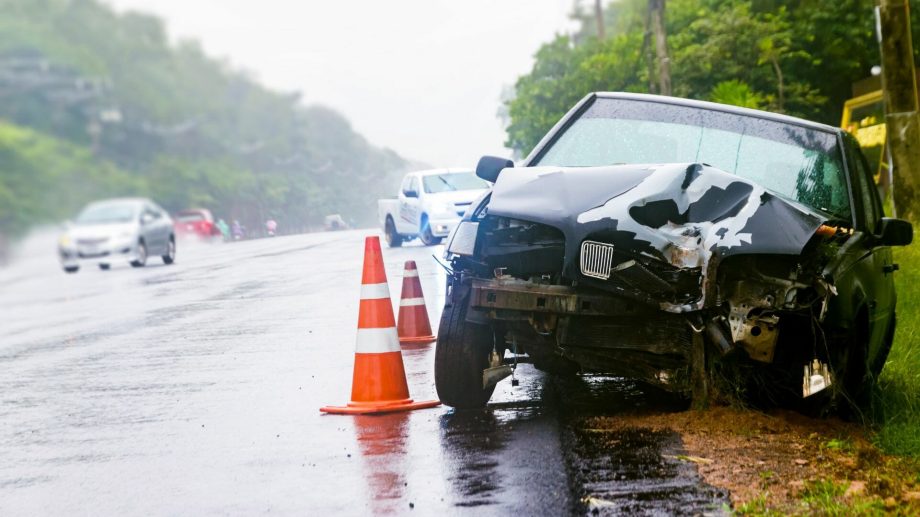 Economic damages cover all the expenses you incurred because of the accident. Examples of typical economic losses in a Joliet auto accident lawsuit include the following:
Medical costs previously paid for
Continuing medical costs associated with your injuries.
Income lost Any reduction in your earning potential because of your injuries
Your Joliet auto accident lawyer will show medical bills and employment records and confer with specialists about your future medical care needs and capacity to work to demonstrate economic damages.
To get compensation for the car accident you sustained that was not necessarily financial, courts grant non-economic damages. For instance, getting in an accident is a traumatic and stressful event. Non-economic damages accept this reality and offer you restitution for the suffering you've endured.
Car Accident Attorney Joliet will help you get the Compensation
It's a little deceptive to refer to some car accidents in Joliet as "accidents." Accidents imply that neither driver was at blame for the incident. However, it is not an accident if a person could have prevented a car accident injury by exercising reasonable regard and care for others.
You'll hear us refer to these as "vehicle accidents" because it's a common English term used by damage lawyers. But is a car accident an accident if a person was driving while intoxicated, texting while driving, or if a car manufacturer knew its seat belts were faulty? Could the accident have been avoided?
Hiring a car accident lawyer in Joliet- Phillips Law Offices can help you get the claim settled with the right amount. Our Joliet automobile accident attorneys have a profound understanding of car accident or personal injury laws and the expertise required to file a claim successfully. We are pleased with the outcomes we have secured for our clients over the past many years, handling some of the region's most difficult and contentious car accident cases.
Obtaining Fair Compensation for Car Accident Lawyer in Joliet in Illinois
Our lawyer considers you should receive fair and complete compensation for your losses. For this reason, we set up every accident injury case for court. Even if your case is settled, we want you to have the best possible opportunity for success. We help clients in receiving compensation for injuries, including:
Traumatic brain injury (TBI)
Paralysis
Joint injury
Arm or leg injury
Whiplash
Do not give up if you have been harmed in a vehicle accident in Joliet, and do not accept the first settlement the insurance company makes to you. Call the devoted lawyers at Phillips Law Offices instead. We're here to assist you in understanding your legal options and pursuing just damages for your injuries. We will address your inquiries and walk you through the procedure when you phone to arrange a free appointment. We won't try to persuade you to file a case; that is your prerogative. So, call us now!
Direction from Joliet, Illinois to Phillips law offices
---
Also Reads:
Algonquin, IL Car Accident Lawyer
Best Personal Injury Lawyers in Chicago