Cranes used in manufacturing and construction sites are large equipment often furnished with cables, pulleys, chains, and sheaves. They primarily lift, load, and transport heavy objects from one place to another. Due to recent technological advancements, cranes come equipped with software-based safety features. The problem is that accidents still happen despite innovative crane training techniques and rigorous safety protocols. Unfortunately, the crane operators, dock workers, and people working close to cranes are usually the victims. Get in touch with a crane accident lawyer to understand your case better.
Crane accidents could occur anywhere in a construction site, industrial facility, port, or shipyard. These accidents can have severe consequences, including brain dysfunction, amputation, or death. If you or a loved one have sustained injuries in a crane accident, seek legal representation from a personal injury lawyer at Phillips Law Offices. Our professionals can skillfully navigate your case and ensure that you attain fair compensation.
OSHA safety guidelines for crane use
The Occupational Safety and Health Administration (OSHA) establishes safety standards to prevent crane accidents. Due to the hazardous nature of the construction job sites, the guidelines are worthwhile for the operators of the various lifting devices and workers close to them. Some OSHA rules and regulations include the following:
Certification
OSHA requires crane operators to hold a certification and receive specialized training. Employers should ensure that the operator is competent to operate the crane safely.
Loading capacity
Cranes come in different sizes, and their load capacity limits differ accordingly. To avoid overloading, employers should check that the weight of the goods loaded does not exceed the crane's potential. A crane accident lawyer can help you with the process.
Training
Workers should undergo proper training to work safely around cranes. They need to understand the risks associated with crane use.
Regular Maintenance
Employers must ensure cranes are in safe working condition before each use. They should perform regular inspections and maintenance on various material-handling equipment.
Rigging
Proper crane rigging is vital for the safe securing of a load. The rigging equipment should be appropriate for the loaded materials and inspected before use.
Communication
While operating the crane, communication between the workers and device operators on the industrial site is necessary. Employers must ensure that there is a clear line of communication between them.
Failure to follow OSHA regulations can cause crane accidents and severe injury. If you suspect violations of your OSHA rights, report the incident without worrying about retaliation. A skilled crane accident lawyer can defend your rights and help with your OSHA claim.
Potential causes of crane accidents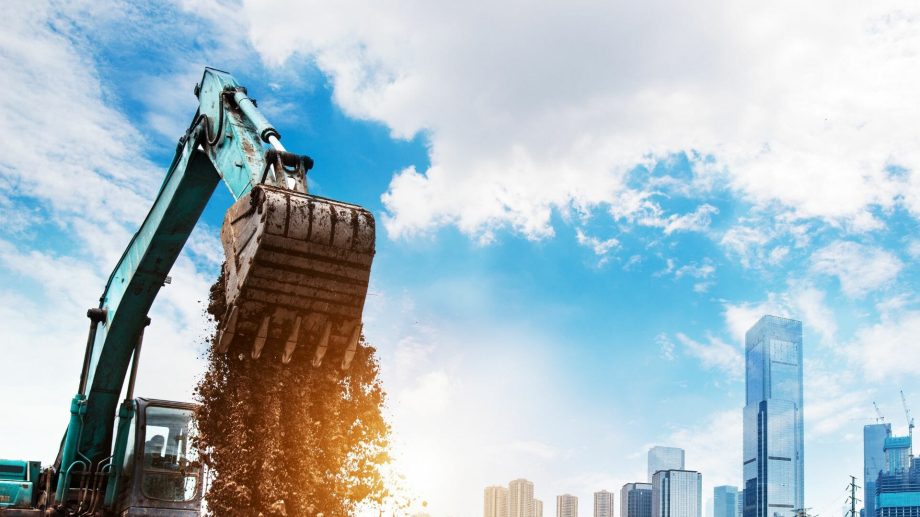 As previously stated, OSHA standards ensure safety at the job site. Unfortunately, many construction companies cut corners and fail to adhere to OSHA regulations. As a result, it results in critical crane accidents followed by damage to life and property. Generally, the following scenarios lead to violations of crane safety standards.
Malfunctioning
Faulty parts or design flaws can cause unintended movements and lead to crane-related accidents. For instance, the crane may topple over or collapse if the brakes or hydraulic system fail.
Human error
One primary cause of crane accidents is human error, which includes many issues. For instance, failure to properly inspect the crane, lack of training, incorrect device operation, and poor communication can all lead to casualties.
Improper settings
Improper crane use, such as poor rigging or exceeding weight limits, can result in accidents. Likewise, inadequate setups, such as placing cranes on unstable grounds without sufficient support, can cause them to tip over or collapse.
Adverse weather
Inclement weather conditions, like snow, heavy rains, or high winds, enhance the risk of crane accidents. They can affect the stability and visibility of a crane, increasing the chances of collisions.
Environmental factors
Other obstacles in job sites include uneven terrain, overhead power lines, and inadequate space for crane operation. These environmental factors can also contribute to crane accidents and fatalities.
Inadequate planning
Additionally, poor site management can lead to unsafe conditions and increase the risk of accidents. When operators fail to identify potential hazards and obstacles, their incapacity could adversely affect crane operations.
Injuries sustained in crane mishaps
Crane accidents could involve various factors, such as operator error, equipment failure, and environmental conditions. Regardless of the reasons, crane-related mishaps can have severe consequences. It can cause disruptions to project timelines, property damage, and permanent disabilities. Here are some common injuries sustained by victims of crane accidents:
Multiple fractures
A person could have fractures in the arms, legs, hands, fingers, ribs, and other body parts in a crane accident. Some bone fractures may cause chronic panic, requiring surgery and long-term rehabilitation.
Head trauma
Crane accidents often happen because of falling objects, collisions, or falls from a height. As a result of being hit or struck by a crane, the victim may sustain severe head injuries. It includes traumatic brain injuries, skull fractures, or concussions.
Spinal cord injuries
The victim can sustain spinal cord injuries due to the extreme force and impact in a crane accident. Injuries include paralysis, loss of sensation, dislocations, or other neurological deficits.
Crush injuries
A person may be trapped/crushed between the crane and other equipment or materials. Consequently, the victim may suffer severe crush injuries, including organ damage, internal bleeding, or shock.
Electrocution
When a crane collides with overhead power lines or other electrical hazards, it may result in electrocution or electric shock. Live power lines transmit high voltages of electricity that can be fatal to people coming into contact with them.
Psychological impact
Crane accidents are traumatic events that can cause emotional distress. Victims may suffer from anxiety and long-term psychological damage, including post-traumatic stress disorder (PTSD).
Steps to take after an accident involving cranes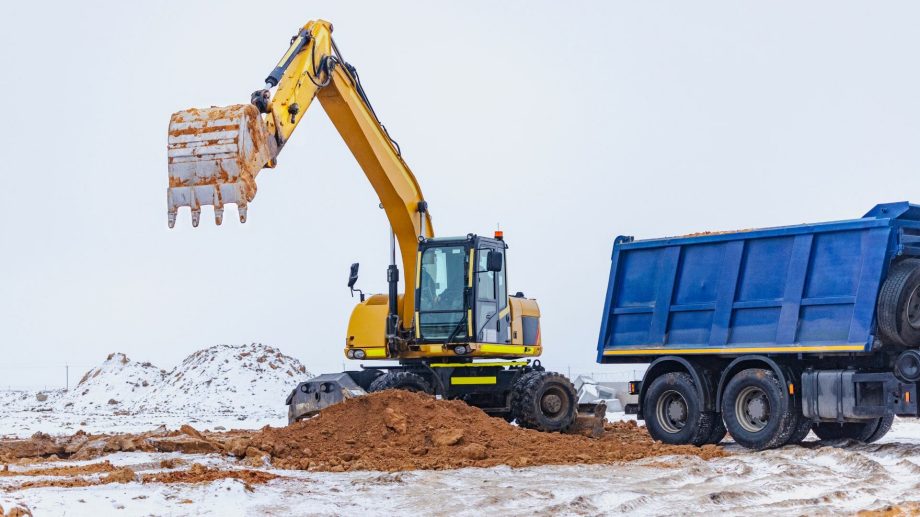 The occurrence of a crane accident is a potentially life-threatening incident. If you met or witnessed a crane-related accident, here are some steps you should take:
Seek medical attention
The primary concern is the well-being of anyone injured in a crane accident. Call 911 for emergency services and seek medical aid immediately. Even if your pain is mild, reach a medical professional to ensure you have no hidden injuries. A bruised abdomen could be because of internal injuries, while a minor bump on the head could mask a trauma.
Document the incident
Secure the area by evacuating or cordoning the place to prevent further accidents at the construction site. Restricting the accident spot is necessary until authorities arrive and investigate the case. If you are physically sound, record the significant aspects of the crane accident, like date, time, location, injuries, and potential cause. Also, take pictures and make videos of the scene to capture as many details as possible.
Report the accident
One of the most significant steps is to inform the supervisor or employer about the crane collapse. Generally, accidents at a construction site also require notifying regulatory agencies like Occupational Safety and Health Administration (OSHA). Besides informing the concerned authority, contact your insurance company to help you file a claim. During the investigations, cooperate with the officers, give relevant statements, and provide a copy of collected evidence.
Preserve the evidence
Keep a copy of all paperwork while you report the crane accident and complete the necessary procedures. Additionally, record all accident-related costs, such as medical expenses, property damage, and lost wages. You may have to provide all this information when submitting a compensation claim. Keep in mind that crane accidents can have long-lasting consequences. It is wise to take the necessary actions to attain the support and reimbursement you require to recover.
Hiring a personal injury attorney
Consider hiring a crane accident lawyer specializing in crane accidents to attain a fair settlement. Even though injuries and workplace negligence are evident, your employer or insurance company may try to belittle your claim and reduce benefits. The skilled attorney can help navigate the legal process, negotiate with insurance companies, and streamline your claim for desired compensation value.
Role of a Crane Accident Lawyer
Many crane accident workers file a workers' compensation claim with their employer and believe they can not bring a lawsuit against a negligent party. However, the fact is that workers' compensation merely forbids you from claiming against your employer. The negligent third party, such as a manufacturer or property owner, has to pay for your losses if they are proven responsible for a crane accident. Unfortunately, the financial burden caused by your injury and the accumulated medical debt are often not sufficiently relieved by workers' compensation benefits. Consult a knowledgeable crane accident attorney to explore your legal options and determine whether third-party liability applies to your injury claim.
The role of a crane accident lawyer is to represent and counsel clients in legal matters. Based on the case specifications, they investigate the scene by working with accident reconstruction experts. This way, they could determine which parties are responsible for the crane accident. The defendant is usually the crane operator, manufacturer, or construction company. Once they determine the cause of the crane accident, they assess the overall damage, including medical bills, lost earnings, rehabilitation costs, and pain and suffering. If the responsible party or insurance company resists the claimed value, they can negotiate and defend the rights of their clients. The attorney will represent their client in court if the parties do not mutually agree with each other. Eventually, the crane accident lawyer will file a claim on behalf of their client against the negligent parties to secure a just settlement.
Hire Our Crane Accident Lawyer at Phillips Law Offices
If you or a loved one experienced a crane accident, seek qualified legal counsel to help attain financial compensation. Consult our personal injury crane accident attorney at Phillips Law Offices for a free case evaluation. The 'Statute of Limitations' is a deadline by which certain lawsuits, including crane accident suits, must be filed. Victims should therefore retain legal counsel as soon as possible. We guarantee timely file submission and completion of all required tasks within statutory deadlines.
The Direction of Illinois to Phillips Law Offices
---
Also Reads:
Evanston Truck Accident Attorney
Truck Accident Lawyer Madison County