Ports and harbors are interconnected networks of terminals and shipping channels. Since loading docks are an integral part of the supply chain, safety protocols are necessary to prevent accidents. The flood of incoming and departing vessels exposes those at the dock to significant risks. Loading dock mishaps can be extremely dangerous and result in workers, customers, and bystanders suffering severe injuries or losing their lives. However, you can file a claim if you sustained injuries in a dock accident due to some negligence. The Dock accidents lawyer at Phillips law offices is available at your service to guide you through the legal process. Visit our website and consult our personal injury lawyers to schedule a free consultation for your case.
Common Injuries during dock accidents
Dockers perform several tasks, such as fixing piers and nets, loading cargo, and helping with mooring operations. When something goes wrong at work, these workers risk suffering fatal injuries. Commonly, their accidents could occur as a result of:
Loading and unloading
The primary cause of dockside injuries is lifting and transporting cargo in docks. Some workers may experience back, knee, and wrist injuries due to repetitive strain. While a few helpers might even suffer head injuries or bone fractures from falling cargo.
Falls and slips
Uneven terrain presents a constant risk to those working in this field. Dock workers may face many hazards, from minor trips over rotted wood to slips on wet decks. As a result, they could sustain mild, moderate, or severe traumatic brain injuries. If a worker falls overboard due to an accident, that person may die from hypothermia or drowning if no one witnesses it.
Compression
There may be casualties if a cargo container drops suddenly. It might lead to fractured or amputated limbs, arm and leg entrapment, spinal cord damage, or paralysis.
Exposure to toxins
Workers in docks and harbors deal with a wide range of goods. Each type of cargo they handle poses specific risks. For instance, they may be exposed to toxicity while unloading hazardous chemicals. A worker may become trapped in poorly ventilated containers or in ship holds. It could cause asphyxia, brain damage, or even death.
Fire explosions
Packaging of flammable or combustible materials must be adequate. Otherwise, the ensuing fire or explosion could cause dock and harbor workers to sustain severe burns, disfiguring scars, or PTSD.
State regulations for loading docks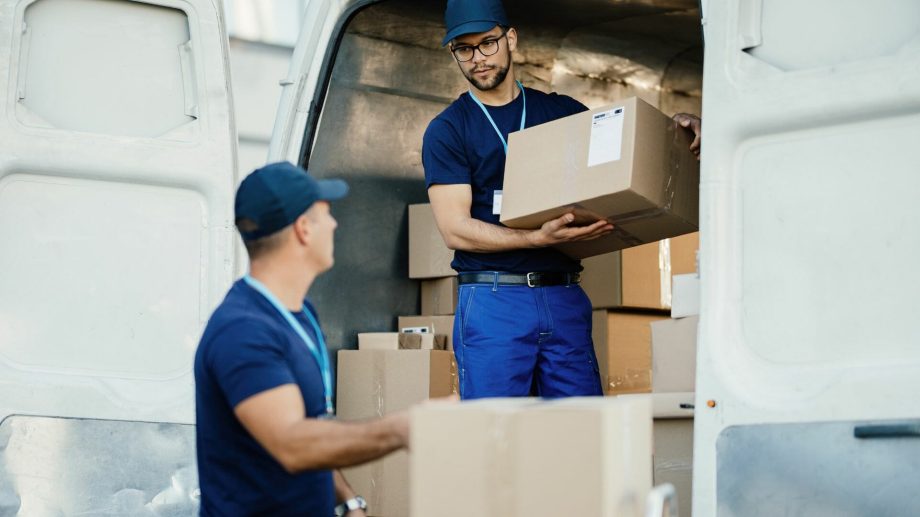 Loading docks are an integral part of a warehouse, but they can be dangerous without proper maintenance. The Occupational Safety and Health Administration (OSHA) has established regulations to make docks safe for workers and visitors. These regulations specify how to handle mechanical equipment, store materials securely, maintain good housekeeping, clear space, and ensure security. Accordingly, aisles and passageways must be kept clear and in good condition without any obstructions that might pose a risk. Truck drivers should avoid using chains as a safety measure at the dock edges because they are not strong enough to withstand daily wear and tear. Instead, inventory shelves should have safety netting like racking and rack netting installed with wheel chocks for added security.
Accidents are common on busy loading docks. The following are OSHA safety requirements for smooth transitions:
Maintain a safe distance from the loading dock edges
Install visible barriers or guardrails on open dock doors.
Keep work areas tidy and dry.
Forklift operators must operate them slowly on docks
Organize supplies and items properly to avoid crowding and damage
 Post visual warnings close to dock edges
Paint the edges of the docks to draw attention to where it ends
Fasten dock plates to prevent trailer separation during a forceful pullout
Following these OSHA regulations is essential to safeguard workers and forklift operators from potential dock separation mishaps or trailer tip injuries while performing their duties. They may sustain severe or fatal injuries if safety precautions are not taken. Some accidents can keep an employee off the job for months, while others can have tragic, life-changing consequences.
Accidents on loading docks
Loading docks are significant for smooth business operations across the nation. The goal is to facilitate the transportation of materials from large factories to their destinations. Unfortunately, about 25% of industrial accidents occur while at loading docks. The working sites are hazardous because of the structure and equipment involved. Things worsen by unsafe truck unloading practices, poor loading dock maintenance, and improper use of heavy machinery.
Despite OSHA rules and significant technological advancements, the loading dock accident status remains unchanged. Accidents at the loading dock occur too frequently, causing expensive workplace injuries and damaged goods and equipment. These could result in direct cost losses of $135 million and indirect costs of another $650 million.
Loading Dock Accidents may take place under the following conditions:
Trailer creep
It happens when lift trucks repeatedly bump into each other as they come in and out, pushing the trailer away from the dock.
Aggressive pullout
A mistaken early departure could happen due to negligence by the truck driver. The risk of injury increases if the driver departs while a lift truck is still inside the trailer or is entering or exiting.
Trailer docking
If the material weight on the forklift is too heavy, the truck may shift to one end while loading or unloading. It refers to trailer pop-up or trailer-up ending.
Trailer tip over
It could more commonly occur when the leg of the landing gear collapses. The trailer will tip sideways if the respective part rolls inward or outward.
Dock height
Loading dock heights are usually around four feet but can be as high as 55 inches. Someone who falls from this height to the ground may sustain serious injuries or even die. Forklifts that fall off the dock between the edge and the back of a truck can severely injure those on the ground.
Responsible parties and compensation options
Loading dock mishaps cause profound injuries to thousands of workers every year. Employees face many risks in the loading dock, including crowded workspaces, noisy environments, moving vehicles, hazardous loads, and weather constraints. Despite the safety rules and regulations to protect workers from injuries, loading dock accidents still occur. The potential liabilities depend on where or how a slip, trip, or fall occurs on the dock.
Equipment manufacturer
If a forklift or other equipment is the reason for the injury, the worker can file a product liability lawsuit. The company that manufactured or sold the product is accountable for the accident.
Owner of the warehouse
Warehouses typically store goods on steel racks or wooden pallets. Accidents can occur if storage racking is not well-installed or if it is damaged and not repaired. Accidents can also happen when facilities fail to adhere to established safety protocols. The owners may be held liable for even a minor violation of their duty.
Trucking companies
Generally, the truck driver inspects the cargo to be sure it is safely loaded. However, in many workplaces, the truck driver has less control over the type of freight picked up at a loading dock. In that case, that person can not be held responsible, and it is the duty of trucking companies that haul mixed freight. The company is liable if trailer separation was the reason for the accident in the warehouse or manufacturing facility.
Pursuing Dock accidents lawsuit settlement
The first thing injured workers should do is seek medical attention, even if they believe their accident was minor. The next step is to notify the employer of the accident. Failure to provide notice within the specified time limits may result in workers being denied benefits. Workers must adhere to their business policies for sending information and receiving treatment. It may require you to consult with doctors chosen by your employer.
Hire Our Dock Accidents Attorneys at Phillips Law Offices
Dock work accidents are common, but not everyone knows that it entails various benefit programs and compensation options. Contact a Workers' Compensation attorney at Phillips Law Offices for a free case evaluation. Our qualified Dock accidents lawyer will ensure the proper filing of all necessary documents to preserve your eligibility for benefits.
Workers' Compensation tends to cover medical expenses and lost wages regardless of who caused the accident. However, it does not cover pain and suffering or non-economic damages. Many workplace accidents are because of a third party's negligence. In such cases, injured workers may file a third-party personal injury claim to recover economic and non-pecuniary damages from the accident. For guidance, contact our Truck accidents lawyer Chicago specializing in dock accidents at (312) 598-0917.
---
Also Read:
How do I know if my child's birth injury caused by the doctors?
What legal action should I take if I suspect my child was injured during birth?