Personal injury law allows a victim to file a civil lawsuit and obtain compensation for the losses incurred in an accident. The goal is to compensate individuals who have suffered physical, psychological, or emotional harm by the negligent action of another person. Thousands of people sustain injuries caused by slip-and-fall accidents, surgical errors, motorcycle crashes, and traffic collisions in the United States. However, not all incidents provide grounds for personal injury claims. When there is negligence, carelessness, or even intentional misconduct of another person, an Evanston personal injury lawyer can help you take the required legal action.
Evanston is a beautiful city in Cook County, Illinois, on the North Shore of Lake Michigan. According to the World Population Review, around 79,196 people live within the city's boundaries. Accordingly, it ranks 500th among all American cities and is the fourteenth-largest city in Illinois. Accidents happen daily in Evanston, whether at work, school, home, or on the road. Motor vehicle accidents are the prominent cause of accidental injuries and deaths in the United States. The attorneys at Phillips Law Offices handle all personal injury cases involving serious accidents and injuries for Evanston residents and visitors.
Evanston Personal Injury Lawyer in Illinois
A qualified Evanston personal injury lawyer provides legal representation to a person injured in an accident in the city. They help their clients to obtain monetary compensation for injuries or mental anguish brought on by negligence. They handle cases of motor vehicle accidents, slip and fall accidents, defective products, workplace injuries, and medical malpractice. They devote their time and effort to everything from drafting pleadings to calculating damages. Their work includes the following steps:
Filing necessary documents
While proceeding with your lawsuit, the personal injury lawyer will file and serve a complaint along with all required paperwork. The defendant on the complaint will be the party you are suing, and you registered as the plaintiff. The complaint will outline the circumstances surrounding your accident, your injuries, the legal justification for holding the defendant accountable, and the various damages you incurred.
Conducting discovery
Following the lawsuit, the parties will immerse in a formal evidence-exchanging process. Your attorney will send the defendant a list of inquiries, or interrogatories, during this discovery phase. If necessary, the lawyer may send a request for documents. Additionally, both parties may take depositions or sworn statements. Your attorney may also consult with a medical expert or accident reconstructionist. These professionals can assist your attorney and provide reports to defend your claim.
Pretrial motions
Attorneys can use pretrial motions to appeal to the opposing party to provide evidence. However, attorneys may also file motions to settle claims before the case goes to trial. For instance, the lawyer for the defendant may submit a motion to dismiss all or part of a lawsuit due to insufficient evidence or jurisdiction. In contrast, the plaintiff's attorney may file a motion for summary judgment. Eventually, this motion may contend that the court should grant immediate relief because the facts of the case are undisputed.
Settlement negotiations
Personal injury attorneys help their clients determine a factual and accurate assessment of the damages. They consider the short-term and long-term consequences of accidents. For instance, they assess the loss of earning capacity or the lifetime impact in the event of a disability. For quick settlement, your lawyer may try to resolve the matter before your case goes to trial. During negotiations, the defendant consents to pay compensation, and the plaintiff agrees to release the defendant from liability. Subsequently, the plaintiff makes a compensation demand, and the defendant responds with an offer.
Trial sessions
The parties may try to resolve the claim by negotiating and going back and forth several times. In many cases, the parties seek a mediator to make convincing statements and settle the lawsuit. However, if the parties fail to reach a decision, your case will go to trial. During the trial session, the jury first determines whether the defendant is liable. If held responsible, the jury decides the compensation value. Verdicts and settlements are the primary means of resolving personal injury cases. However, if a case goes to trial, it will be in your best interests to work with a proficient personal injury lawyer.
When the court enters a judgment in your favor, the lawyer will ensure the collection and distribution of funds, including any amount owed.
Reasons for hiring Evanston Personal Injury Lawyer
Some accidents and personal injury cases in Evanston are traumatic events. They cause a great deal of pain, both physically and emotionally. In such circumstances, the priority of the victim and family members is to seek medical aid. Pursuing an injury claim is a secondary consideration, but you can not ignore the legal implication. Personal injury lawyers specializing in this field will handle all of the legal issues in your case. They have the requisite skills and expertise to get you the settlement you deserve.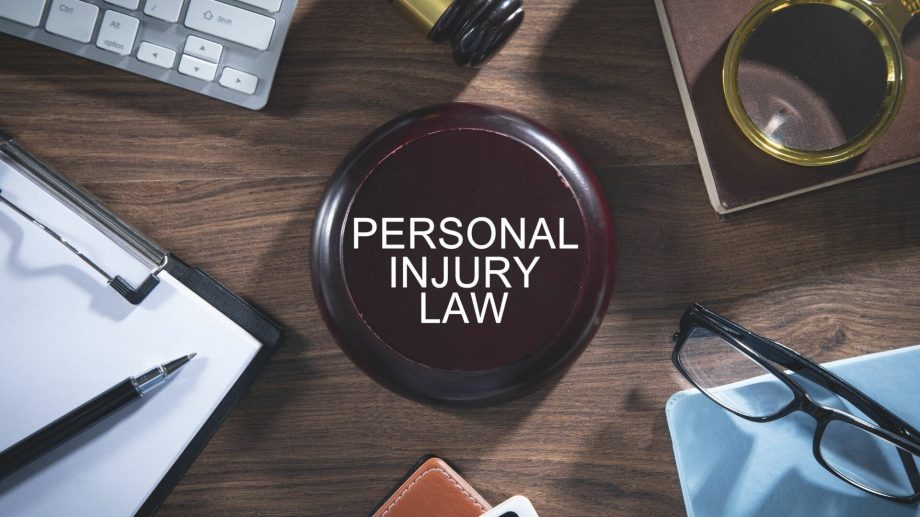 Eventually, you should hire a personal injury lawyer in the following instances.
You know the other party was at fault for the accident, but the insurance provider does not approve the claim.
Your case involves multiple parties or vehicles in the accident. Personal injury lawyers are specialists in the field and know how to deal with such lawsuits.
The sum of the settlement offered to you is not reasonable. Lawyers have persuasion and negotiation skills that help you settle at a sum higher than your expectations.
Qualities of a proficient Personal injury lawyer
When a victim sustains injuries due to someone's negligence, the priority is to seek medical treatment and recover fast. Since it may involve doctor visits and therapy sessions, you may not have enough time to take care of the legal aspect of your case. However, hiring a personal injury attorney can benefit you from their extensive network of connections to clinics and medical professionals, which will hasten your recovery. Your lawyer will evaluate, investigate, advocate, and litigate your case while you're healing. They will work tirelessly to ensure you receive fair financial compensation while you recover from your injuries. More benefits associated with a qualified Personal injury attorney in Evanston are as follows:
Specialized in personal injury law
Personal injuries refer to civil tort law characterized as harm to a person's body, emotions, or mind due to another's negligence, wrongful conduct, or carelessness. Anyone who suffers injuries because of the recklessness or malice of another may legally file a compensation claim. Lawyers specializing in the personal injury field assist clients who undergo pain and suffering from someone else.
While personal injury law has many components, a lawyer who focuses solely on this field can help you in your negligence-related case more proficiently.
No upfront legal fees
Generally, personal injury attorneys work on a contingency basis, meaning that their fees depend on the outcome. They take payments only if the case gets resolved in your favor. Their clients sign a contract when hiring them, consenting to pay them a percentage of the settlement funds as their attorney fees. It is one of the reasons why they work tirelessly to ensure the successful prosecution of your case. If you ultimately win, they will charge a fee deducted from the total compensation received.
Familiar with the judicial and administrative system
If you've ever been in a courtroom, you will know how formal and perplexing the proceedings can be. Fortunately, if you work with a skilled personal injury attorney, they will oversee the entire litigation process on your behalf. If you must testify as a witness, your attorney will prepare you so well that you appear confident in court.
Negotiating with insurance companies
Hiring a personal injury attorney in Evanston will ensure that you receive expert advice throughout the insurance claim process. Furthermore, insurance companies are multibillion-dollar enterprises and will try to settle a claim for less than its worth. It is best to have an experienced personal injury attorney advocate for your rights and ensure your access to insurance coverage.
Cases handled by Evanston personal injury lawyer
Hiring a personal injury lawyer is wise fulfilled with an accident and sustained injuries. Your focus should be on healing rather than worrying about legal formalities. When you delegate your case, the solicitor will explain your rights and guide you through various legal options. The complexity of insurance law is perhaps the most important reason for hiring a personal injury lawyer. Insurance companies are always eager to settle a claim for less than its actual worth. At this point, lawyers can assist their clients in better assessing the situation and refusing to accept anything less than the deserving amount.
Looking for the best Evanston personal injury lawyers in Illinois? The attorneys at Phillips Law Office can address all personal injury cases involving serious accidents and injuries for Evanston residents and visitors. Some of the cases managed by our firm are as follows:
 Premises liability
 Wrongful death
 Construction injury
 Medical malpractice
 Birth injuries
 Delayed or missed diagnosis
 Tractor-trailer truck accidents
 Public transportation accidents
 Slip and falls
 Taxi accidents
 Motorcycle crashes
 Pedestrian injuries
 Workplace accidents and Workers' Compensation
Visit our website Phillips Law Offices to get a free case evaluation from our legal team. We will go over the specifics of your case during the consultation, such as the nature of your accident and the extent of your injuries. Accordingly, our attorney will advise you on how to proceed with your case and outline the different types of compensation that might be available to you.
---
Also Read:
How long does it take to settle a Personal Injury Case?
What if my insurance company is not treating me fairly after a car accident or Personal Injury?
What Would I Be Able To Receive Compensation For in A Personal Injury Case?