Imagine you bought a home product for self-use, but upon using it, you face health issues or injury due to a defect in the product. Who is responsible for this injury? The ideal answer to this is the manufacturer who created and sold the product. The usage of hazardous or flawed products may cause personal damage. The laws controlling a manufacturer's or other provider's responsibility for items that cause harm to consumers and employees are referred to as "product liability" laws. The regulations in this field are based on the notion that producers, sellers, and other business interests are best equipped to stop harm from substandard or hazardous goods. Companies that permit the sale of hazardous products may be liable for injuries. When the consumer files a suit, the manufacturer must pay the fine because of a hazardous or faulty product. Manufacturer defect lawyers at Phillips Law Office Illinois know the cost consumers bear because of manufacturers' negligence.
Big companies hardly care about the safety of their product, but more about profit, and the sufferers are the consumers. Please contact us if you or a loved one has suffered harm due to a manufacturing flaw or if you want to learn more about asserting your legal rights.
What exactly are Manufacturing Defects?
Theoretically, goods on the market have already undergone the necessary testing and been given the go-ahead for sale. However, there are situations when a product that should be safe becomes unsafe due to errors committed during construction, production, or assembly.
Manufacturing flaws include, for instance:
Ineffective brakes
Kids' items with missing pieces
Food products that are contaminated
Furniture with broken components
These production flaws can be brought about by using low-quality materials, lax supervision, broken machinery, failure to inspect goods before the sale, insufficient cleaning, or a variety of other mistakes. One product may be impacted by these errors all at once, or thousands of products may be affected over time.
Know your Rights for Manufacture Defective Product Injury
If you are a victim of defective product injury and want to claim compensation for the same, you can join the existing class action lawsuit. Victims with identical injuries may consolidate their claims under a class action lawsuit and hire a single legal team. Class action lawsuits are the best option for people who have suffered minor injuries, but when major injuries are involved, they frequently lead to insufficient settlements. You might opt to make your claim instead of joining a class action lawsuit if the harm you experienced differs from the other claimants.
Filing Three Types of Manufacture Defect Product Injury Lawsuits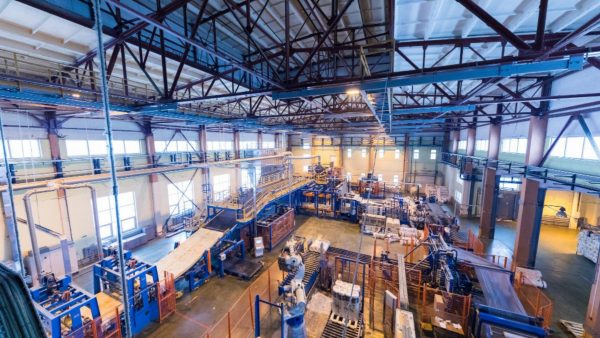 A product liability case entails several issues, such as determining who made the product, how it was created and put together, and how it was advertised to the public. When you connect with Phillips Law Office to hire a personal injury lawyer, it will be easy to prove that the defective product was the direct cause of your injury or other damage. Without this being demonstrated, your lawsuit cannot move forward. You can file three different types of defective product injury lawsuits-
Products that have manufacturing flaws: Manufacturers are required to sell goods that are safe and free of flaws. You must have strong proof to demonstrate that the defective goods caused your injuries to get compensation.
Defectively Designed Products: In certain situations, proving that the maker was aware of the flaw is not always necessary. You must demonstrate that a flaw in the product's design caused it to be unreasonably harmful.
Lack of Adequate Warnings: This requires evidence that the product's warning labels or instructions were inadequate to ensure that users would use it safely and according to its intended uses.
Defective Vehicles
It is not necessary that collisions only happen due to careless driving. Sometimes a car or a park isn't safe enough, putting the driver and passengers in danger. The damage can be huge if the car is driving at high speed.
A design defect could be fatal if the frame or roof of a vehicle can't adequately protect the occupants during a crash. In cases involving passenger and commercial trucks and aviation mishaps, The Phillips Law Firm has much experience pursuing crashworthiness claims.
Defective Medical Equipment
When something meant to heal you does the complete opposite, the overall injury due to product damage may be painful. Many medical gadgets are implanted, utilized, or affixed each year to help patients have a safe and long life. However, if these gadgets have flaws, they may worsen your health issues and increase your risk of crippling injuries. Some common defective medical tools are:
Devices harm the immune system.
Improperly sterilized devices result in infection.
Heart valve implants that leak or break
Any malfunctioning device, such as a pain pump or insulin pump
Defective Children's Products
For every parent, toys for their kids must be top quality, which doesn't harm them. Unfortunately, faulty toys and other children's products result in hundreds of yearly injuries and fatalities. The effects of a hazardous substance on a youngster can be catastrophic and life-changing. Early-life disabilities can impact how a kid develops, learns, and enjoys life.
Irrespective of the types of damage you face, hiring a product defect attorney in Illinois or a personal injury lawyer is the best you can do. We at Phillips Law Office work towards helping our clients to get claim compensation.
What Damage is Recovered under Product Defect Injury?
Products with flaws can harm both users and onlookers. Serious product-related injury victims must deal with expensive medical care and missed wages while recovering. It brings a huge burden to the injured person and the loved ones. Those who sustain the most severe wounds endure expensive treatment plans, operations, rehabilitation, lifelong disability, and lowered earning potential. Some of the damages you can recover are-
Economic damages: Since you have invested your money in this product, you are entitled to receive economic damages. They could be missed pay, potentially lost wages, medical care, physical therapy, medication, orthopedic and mobility devices, transportation expenditures, and expenses for replacing household services.
General damages: Although they are challenging to quantify, they are essential to any damage claim. They are based on how an individual's injuries have affected them personally and emotionally.
Punitive damages: When evidence suggests a product manufacturer's activities amounted to fraud, judges, and juries may, in suitable circumstances, punish the company.
How can Phillips Law Firm in Illinois help?
You must retain the services of an experienced manufacturer defect lawyer when you are involved in a legal dispute with a large corporation. We at Phillips Law Office have fought for our clients in similar cases, helping them to get compensation for product defect injuries. Our manufacturer defect lawyer can assess your evidence to see if it supports your claim and can also provide you with advice on how to proceed. We recommend you keep the defective product safe to present it as solid evidence.
We understand how this injury invites physical and psychological challenges and the impending legal battle, and we will vigorously and compassionately advocate for you.
Our manufacturer defect lawyers frequently work on a contingency basis, which means we don't get paid unless the matter is settled or we prevail in court. When we represent a client, we make a prior agreement regarding how we will be compensated. You can visit our office or call us at (312) 598-0917 for a free consultation and take time to decide whether you want us to represent you for the respective case. We aim to help you receive full compensation and have a normal life ahead.
The Direction of Illinois to Phillips Law Offices
---
Also Reads:
What Type of Product Liability Cases Are There?