When it comes to filing a personal injury lawsuit in the state of Illinois, there is a certain timeframe within which an individual must file their case. This timeframe is known as the Statute of Limitations and it provides certainty for parties affected by an alleged injury. The personal injury statute of limitations can vary depending on the type of case being filed and for what infraction occurred.
The Statutes of Limitations in Illinois are found within the Code of Civil Procedure within the Illinois Compiled Statutes (ILCS). It is important to note that once someone misses this deadline, their case will be dismissed before entering court. If there's a potential case, one should consult with a lawyer to ensure that all requirements are met, especially when perilously close to the deadline. With legal advice, individuals can get their cases settled or heard in court in a timely manner.
What is the personal injury statute of limitations in Illinois?
The personal injury statute of limitations in Illinois varies from case to case. In some cases, the plaintiff only has a year to file a civil lawsuit. Examples of this include libel and slander, which must be filed within a year of the incident, and fraud cases, which require filing within five years. On the other hand, many personal injury lawsuits are governed by 735 ILCS 5/13-202, which gives plaintiffs up to two years to initiate legal action. This statute covers motor vehicle accidents, product liability cases, and premises liability cases.
It is important for plaintiffs in Illinois to note the difference between statutes when filing their personal injury claims as they may find themselves with far less time to act than expected if it turns out that their case is not one of those governed by 735 ILCS 5/13-202. While two years may seem like ample time for filing such claims, defendants may mount delaying tactics or plaintiffs' attorneys may neglect pursuing the case altogether leaving little time left on the clock when it is finally taken into consideration. For this reason alone it is important for plaintiffs in Illinois to be aware of their own statute of limitations before pursuing litigation on a personal injury matter in court.
Statute of Limitations Considerations for Illinois Personal Injury Claims
In Illinois, the statute of limitations for personal injury claims is two years. This means that any victims wishing to pursue a claim must do so within this two-year period or else they may be unable to file for compensation. However, there are some situations in which exceptions can be made to the two-year limitation rule. For example, if an injured person was under 18 when the accident happened, then the two-year time limit will not begin until after they have reached adulthood and turned 18.
Additionally, special conditions may apply to those who were legally disabled at the time of their accident. If this disability occurred before or after the incident occurred but before the personal injury statute of limitations expired, then this period will be "tolled" or paused while the individual has their disability or until such a time that it is removed. It is important for anyone suffering from an injury to understand both the two-year statute of limitations as well as any potential exceptions that could apply to them in order to fully maximize their chances of claiming successful compensation.
What happens if I miss the deadline to file my personal injury claim in Illinois?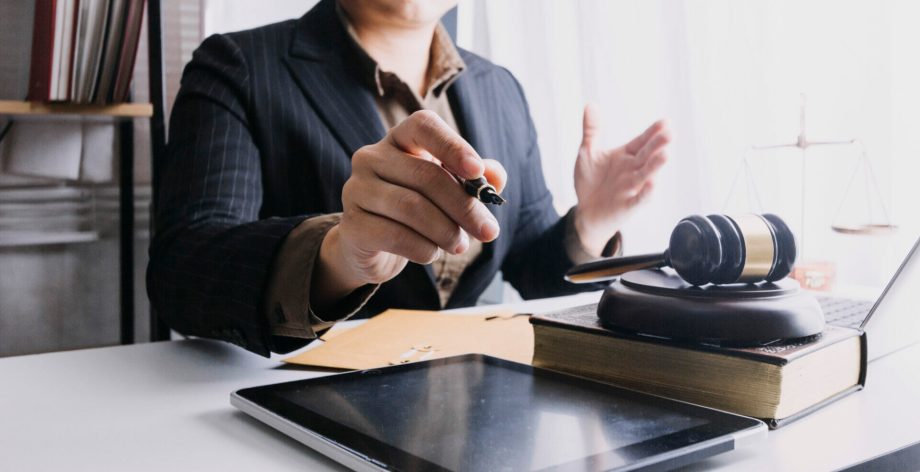 Adhering to deadlines is critical in pursuing a successful lawsuit, particularly in personal injury cases in Illinois. According to Illinois law, an individual who has been injured due to the fault of another party has two years from the date of the incident to file a claim against that person or entity. This is known as the statute of limitations and acts as a time limit within which legal action must be taken. If this deadline is missed, then one may have lost their ability to pursue legal action for the injuries sustained.
What is the discovery rule in Illinois personal injury claims?
The discovery rule in Illinois personal injury claims states that the personal injury statute of limitations for filing a lawsuit starts when an injured person is made aware of the potential claim or has sufficient opportunity to be made aware of it. This can be different from the date of injury, as people are not always immediately aware they have been harmed and may only later come to understand their injuries were due to another's negligence. It provides additional time to victims who might otherwise miss out on being able to seek justice.
Why does Illinois limit the time to file lawsuits?
Illinois places limits on the amount of time a person has to file a lawsuit in order to ensure that evidence is kept preserved and up-to-date. This is important in civil court proceedings since ancient or irrelevant evidence can detract from the strength of the case. Moreover, allowing too much time for someone to sue can give an unfair advantage to either party since the opponent may have lost records or memories regarding the dispute. Illinois also enforces timelines for most criminal cases; however, certain crimes such as criminal sexual assault charges do not have any timeline restraints for initiating case proceedings. This allows prosecutors to pursue justice no matter how far back it was committed without worrying about expiration periods. Ultimately, these restrictions protect both sides involved by preserving documented evidence when it's freshest and disallowing untimely proceedings that could prove damaging to one side.
Phillips Law Offices Law's Personal Injury Lawyers Know and Adhere to Illinois' Statutes of Limitations
Personal injury claims are not always simple, but they should be taken seriously and filed in accordance with applicable law. To guarantee that the claim is viable, it's important to know the statutes of limitations that apply to your case. Phillips Law Offices is devoted to assisting its clients with personal injury cases and understanding Illinois' regulations around this type of litigation.
Our team of experienced personal injury attorneys has been heavily invested in asserting personal injury rights for over twenty years and has accumulated a recovery sum of over two billion dollars for our clients. With extensive knowledge of state laws and what kind of deadlines must be met, we strive for success when we investigate an incident and represent you to the best of our abilities. We also provide free consultations to allow evaluation of each individual injury case and can provide overviews of potential legal options available before it is too late. Phillips Law Offices holds high standards for accountability when upholding justice, and will do its absolute best to protect the rights given by Illinois law pertaining to all personal injury cases.
---
Also Reads:
Is Illinois a No-Fault State for Car Accidents?
$5 Million Wrongful Death Settlement
Should I call the police if I am involved in a car accident?