A family may have to make a tough decision to move a loved one into a nursing home if they are physically or mentally incapable of living at home safely. In return, you expect they will receive personal assistance and medical attention to lead a comfortable and healthy life. Unfortunately, this isn't always the case, and things are different. Nursing homes across the country frequently have tragic results when they fall short of the required standard of care. Every year, many elderly residents pass away because of the widespread abuse and neglect that occurs in nursing homes. Sepsis, also known as septicemia, is a common health problem that affects nursing homes. Research shows that the incidence and morbidity of severe sepsis are disproportionately high in older adults, specifically nursing home residents. There are three stages of sepsis, learn more about it in this blog.
If your loved one died from septic shock in a nursing home and you suspect abuse or neglect was to blame, contact a Chicago personal injury lawyer soon. Your family could seek financial compensation for damages such as medical expenses, funeral and burial costs, and emotional anguish. At Phillips Law Offices, we have an experienced nursing home abuse attorney available at your service. They can assist you in obtaining justice and compensation for this type of carelessness.
Understanding Sepsis and Septic Shock
Sepsis is a severe illness referring to the body's extreme reaction to an infection. It affects the infection-fighting mechanisms and impairs organ function. If sepsis progresses to septic shock, it is a life-threatening medical emergency. The inflammation can spread from one organ to another, damaging the lungs, kidneys, liver, skin, heart, and gastrointestinal tract. If left untreated, it can lead to a drop in blood pressure, organ failure, tissue damage, and cause untimely death.
It is crucial to watch out for sepsis symptoms in patients, especially in high-risk patients. The warning signs of the condition include:
Reduced blood pressure
Low urination
High or low fever (hypothermia)
Accelerated breathing (higher than 22 breaths per minute)
Elevated heart rate
Shortness of breath
Dizziness or unconsciousness
Change in state of mind
Appetite reduction
Lethargy
Any infectious disease can cause sepsis and progress to septic shock if it worsens. The problem is more prevalent in people over 65, children under one year old, those with weakened or compromised immune systems, or those having long-term illnesses like kidney or lung disease, cancer, or diabetes. Patients confined to beds are also more likely to develop bedsores (pressure ulcers) and subsequent bacterial or viral infections.
Three different stages of Sepsis
Sepsis is a potentially fatal or life-altering syndrome in which the body mounts a systemic immune reaction in response to an infection. Many medical professionals believe it has three typical stages of sepsis, and the septic shock phase is the most critical. This last stage offers patients the worst chances of survival, with some patients having a 50% chance of dying.
The first stage of Sepsis
Systemic Inflammatory Response Syndrome (SIRS) denotes the first stage of sepsis. It is hard to identify, but there is a suspected infection. The signs include high/low body temperature, more/less white blood cell count, or increased heart rate. At this stage, the infection enters the bloodstream and significantly increases inflammation. The patient feels feverish and has chills.
The Second Stage of Sepsis
Medical professionals consider the second stage as severe sepsis. The problem becomes prominent after the diagnosis of organ dysfunction. In other words, the inflammation begins to affect the organs and their functioning in this stage. Sepsis is also evident when the patient experiences hypoperfusion (decreased blood flow through an organ) and hypotension (low blood pressure).
The Third Stage of Sepsis
The third stage, septic shock, is the most complex phase. At this point, sepsis induces perfusion abnormalities and causes severe complications. The patient could experience low blood pressure, heart failure, or stroke and end up dying. Septic shock has the highest mortality risk, with estimates that range from 30% to 50%.
To prevent sepsis from worsening, caretakers should start the treatment immediately after a diagnosis. Studies have shown that the type and source of the infection play a role in the severity of sepsis and how quickly it advances. According to one study, bacteremia, pneumonia, and peritonitis are medical conditions carrying the highest risk of developing into severe sepsis or septic shock. Researchers found that gram-positive cocci and gram-negative bacilli bacteria in the blood increased the risk of developing severe sepsis or septic shock within the first month in the ICU. Simultaneously, the risk of death increases if severe sepsis or septic shock occurs during the first week.
Potential Medical Malpractices and Sepsis
Since sepsis is a critical health condition, you should ensure that your loved one gets prompt medical attention. Healthcare professionals and nursing home staff should be aware of the causes and treatments for sepsis. In addition, they must be able to recognize sepsis warning signs and react quickly. Septic shock may occur if they don't comply with the safety protocols. A patient may sustain permanent harm even if they recover from septic shock, including heightened susceptibility to subsequent infections.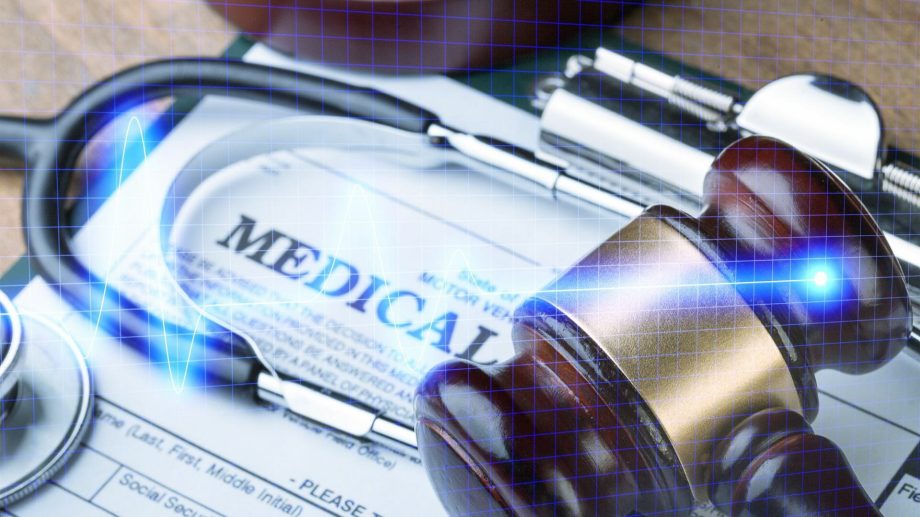 Sepsis is preventable and well-treatable in its early stages. However, if the condition recurs or seems to worsen, this is a warning sign that there is an abusive or negligent act. Sepsis brought on by unexplained wounds or bedsores is an additional red flag. Overall, the following conditions are indicators of an unsanitary or hazardous environment:
Filthy bed sheets
Poor hygiene in bathrooms, bedrooms, kitchens, dining rooms, and communal living spaces
A lack of regular washing of clothing
Improper response to emergency
Neglecting to give residents regular baths
Overworked or understaffed personal
Untrained staff or employee dissent
Inadequate hot water
Not heeding complaints of patients or family members
The truth about nursing home abuse brings a wave of emotions in the victim and family. Understand the signs, document the abuse, and file a report if your loved one went through negligence. Since handling such situations is challenging, consult an experienced home abuse lawyer. Your legal counsel will guide you through the process, ensuring file submission within the statutory deadlines.
Seeking Nursing Home Abuse Attorney
As already-mentioned, sepsis is a blood condition that could develop when the body encompasses a bacterial, viral, or fungal infection. It includes pressure sores, pneumonia, urinary tract infections, clostridium difficile colitis, and upper respiratory infections. The immune system fights infection by releasing chemicals into the bloodstream and inducing an inflammatory response. If left unchecked, this immune response can result in an imbalance in blood composition that could be fatal. It can reduce blood flow to primary organs like the kidneys, heart, and brain, making them less functional. Eventually, septic shock increases the risk of gangrene, acute organ failure, heart stroke, and death.
Hire Our Chicago Nursing Home Abuse Lawyers for Help With Your Case
If your loved one died in a nursing home from septic shock, you might experience extreme grief, confusion, or anger over the injustice of their death. Since it is not your fault, the responsible facility should be held accountable. The carelessness of the nursing home or hospital is not acceptable. All patients should receive considerate and respectful care. Nursing homes should not fall short of meeting the basic standard of care. Seek guidance from a skilled personal injury lawyer in your quest for justice. You have the legal right to seek monetary compensation for medical expenses, pain and suffering, funeral and burial costs, and other losses. I hope you understand all three stages of sepsis.
Our lawyers at Phillips Law Offices are proficient in claiming justice for cases involving nursing home abuse or neglect. Discuss your case to get justice for your loved one with our legal advisors and schedule a free case review at (312) 598-0917.
---
Interesting Reads:
Why is it important to have uninsured motorist insurance?
What happens if I am at fault in a car accident?