Many auto accident victims struggle with the collision's aftermath, particularly those with serious injuries. One of the things you want to think about after an auto accident, which can be incredibly distressing, is how to fix or replace your damaged or, in some cases, ruined vehicle. A car property damage lawyer can help you in this situation.
There are many instances where car accident victims may have avoided major harm. However, they are still battling with their insurance providers to receive adequate compensation for all the property damage. Along with the vehicle's repairs and the replacement of any other personal property damaged in the collision, this may also include the loss of the vehicle's value because of the collision. This is when you need an expert team of attorneys to assist you with the compensation. Illinois's car property damage lawyer ensures you get all the compensation claims for the car property damage and the aftermath effect.
What is Car Property Damage?
Property damage is the general word for any physical harm done to another person's property with the car. The vehicle itself is more likely to sustain damage in an automobile accident. However, most accident victims disregard other property damage in a car crash. It can harm one's possessions and real estate or commercial enterprises.
Instead of personal injury claims, property damage claims are meant to compensate for losses and physical property damage. If you are to blame, the other person's car may need to be repaired or replaced, and you may also be responsible for fixing any damaged fences or buildings as well as any public or private property.
It's critical to comprehend the many kinds of accidents that could give rise to a property damage claim. For instance, the three main factors in car accidents in Illinois are driving while intoxicated, driving while distracted, and reckless driving.
The skilled Illinois auto property attorneys at Phillips Law Office can assist you in holding the insurance companies and other parties accountable for paying you the full amount of your property damage claims.
The following explains how Illinois insurance companies handle property losses, how value is established, and how you can fight for the insurance companies to pay you what your property is worth, albeit each case is unique.
What Car Property Damaged is Claimed?
Victims of auto accidents are entitled to compensation for any monetary loss to their personal property due to a car accident. The cost of the damage to your car and other damaged personal goods is covered under property damage claims. Some of the property damage you can claim are-
Car seats or child safety seats
Home damage (such as mailboxes etc.)
Repairs to your vehicle
Replacing your car
Towing expenses
Rental car expenses
The party that caused the property damage is often liable for repair costs. However, even the best insurance policies can quickly become insufficient to cover the cost of property damage. Having all the records ready with proof and the car damage property attorney's assistance is important for better claim results.
Steps to Take for the Car Property Damage Claim
If your vehicle faced damage due to the accident due to third-party negligence, you have the right to make a property damage claim with the at-fault driver's insurance. Here are a few steps you need to follow-
The first thing to do is to get the name and insurance information of the other driver, especially if they are to blame for the collision. If they caused the accident, their insurance company would be responsible for covering the cost of repairs. Additionally, it's crucial to document the accident site's damage with photos. Your property damage will be resolved with the help of photos, and frequently, the photos may also be used to show how the accident happened.
Make Your Insurance Company Aware
The next step is to report the car collision to your insurance provider. Your insurance provider must be informed, even if you weren't at fault for the collision. When you bought your auto insurance, you pledged to let them know if there was an accident. It is called the notice clause. If you don't inform them after an accident, you risk paying expensive fines and canceling your future insurance coverage. It is crucial to understand that making a claim and alerting your insurance provider are two different things.
The "at-fault" driver's insurance company will ultimately be held liable, but your insurance company needs to be present after the collision. Following a car accident, your insurer owes you a duty of defense. You'll need your own UM/UIM insurance coverage to take effect if the other motorist is not covered. Phillips Law Office offers complete assistance under its car property damage attorney service.
How much can you expect for the car property damage claim?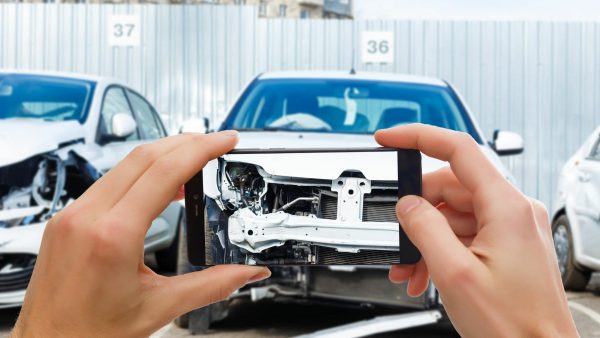 Knowing how much compensation you will get is important when filing for compensation. The claim usually covers:
Car Repair- The expense of repairing your car, the right to pick where it will be fixed, and the kind and caliber of parts that will be used; everything is covered under the claim compensation.
Totaling of the car- The insurance company usually decides the total loss of the vehicle due to loss. Otherwise, your car may be declared a total loss. The insurance company will give you the fair market value of your vehicle if it finds that it is a total loss and cannot be repaired due to the high cost. Market value is often the amount your car might have been purchased on the open market the day before the collision.
Loss of personal property- You may be entitled to compensation for replacing or repairing any personal property in your automobile during the collision.
How Long will it take to get the claim for car property damage?
The claim process completely depends on how critical the damage to the property and car is. It may take months to get the compensation, and how well the third party's insurance company tries to avoid it. You should contact Phillips Law Office Illinois for a quick compensation claim.
What will you need for the Property Damage Claim?
First, even if you do not immediately notice an injury, see a doctor if the property damage claim included an automobile, bicycle, or pedestrian collision. You may feel discomfort, but it is important to follow during the accident.
Some injuries also have delayed symptoms, such as:
Whiplash
Internal bleeding Head injury
If you let these problems persist, they can have long-term effects on your health. A simple headache could become a serious aneurysm if you don't get a comprehensive check and treatment for head injuries and concussions.
How will Phillips Law Office help in Car Property Damage claims?
Car property damage attorneys at Phillips Law Office have years of expertise assisting clients in negotiating the greatest payment for their property loss due to car accidents. We will put much effort into ensuring you are fairly compensated for all covered costs.
Many victims of auto accidents suffer both property damage and physical injuries. Occasionally, the extent of personal injury damage is not immediately apparent after an accident. A victim of an automobile accident only has one opportunity to file a claim for damages against the at-fault motorist. A claim for property damage cannot be made concurrently with a fresh claim for car accident injury damage. To ensure that you are placing yourself in a position to obtain all the compensation to which you are legally entitled, it is advised that you get in touch with a lawyer that will handle your property damage cases.
Your lawyer will work to safeguard all the evidence required to pursue your case and defend your legal rights to damages. This includes ensuring that your damaged vehicle is inspected before repairs if wrecked and kept as evidence.
The car accident attorneys in Illinois at Phillips Law Office could assist you if you were hurt in a car accident. In addition to helping you understand your legal rights and alternatives, the skilled car property damage attorneys at Phillips Law Office can safeguard you from unforeseen consequences. We can assist you if you've been in a collision or if your automobile was damaged and you want to talk about your legal possibilities for receiving compensation.
Contact us now for a free consultation at (312) 598-0917 and get complete assistance with your car property damage compensation claim.
---
Also Reads:
List of worst car crash injuries
When Should You Hire an Attorney After a Car Accident?