Every day, numerous trucks travel the roads of the United States, transporting goods and supplies to various locations. These trucks operate through company drivers or owner-operators. Though both have similar jobs and functions, many things set them apart. Company drivers have trucks provided by their respective employers. They typically receive hourly pay for local driving; and mile-based payment for long-distance driving. The company pays for the vehicle costs, the insurance, and all repairs. However, owner-operators have higher overheads and can earn more than company drivers. They are accountable for repairing, insuring, maintaining, and paying for their trucks. Unlike company drivers, they have more control over the loads they haul. They can transport whatever they want directly or by renting their vehicle to a company. Get a free consultation for workers comp for owner-operator truck drivers.
In terms of workers' compensation, owner-operators of trucks have unique requirements. Due to the nature of their work, these drivers often have unpredictable schedules, face unexpected risks, and put in long hours. They are vulnerable to workplace injury, illness, and even death. Hence, owner-operators truck drivers should have a comprehensive workers' compensation policy that covers lost wages and medical expenses resulting from work-related accidents.
As an independent truck driver, have you ever sustained an injury while on the job? Do you have concerns about your workers' compensation insurance? The personal injury attorneys at Phillips Law Offices can assist you in obtaining maximum compensation and benefits for your injuries. Through a favorable attorney-client relationship, all confidential or sensitive information you share with our legal team remains private.
Common injuries of Owner-Operator Truck Drivers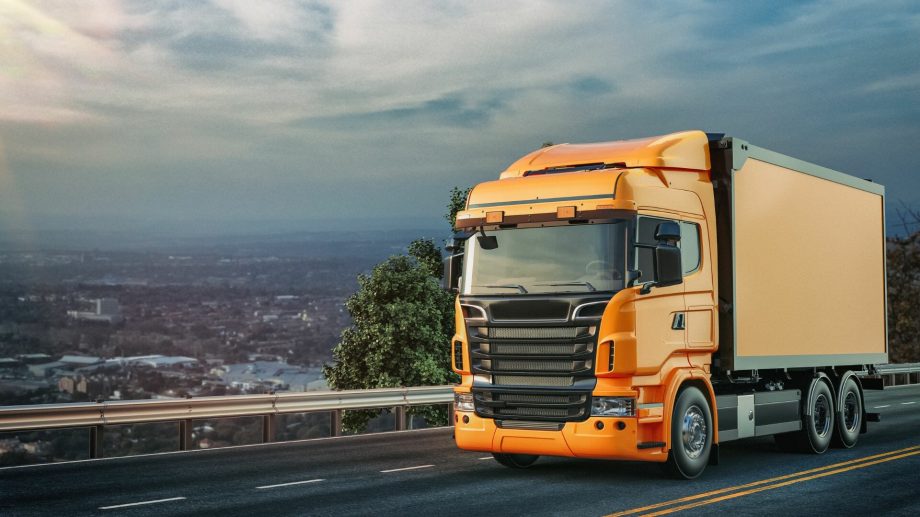 Truck drivers have a physically demanding job that can adversely affect their bodies. Unfortunately, not only is there a high risk of injury, but due to the labor-intensive nature of trucking jobs, injuries often end their career. Depending on their duty, truck drivers sustain damages of various kinds. For instance, drivers who deliver goods to residential areas may slip and fall while walking up to someone's porch to make a delivery. However, industrial truck drivers are more likely to sustain injuries because of loading and unloading heavy materials or malfunctioning lift gates. Generally, the most common injuries occurring among owner-operator truck drivers are:
Musculoskeletal disorders (MSD)
Truck drivers are prone to musculoskeletal disorders of the neck, back, and upper extremities. They often undergo strenuous activities like lifting boxes, cartons, containers, trash cans, tanks, or bins while loading or unloading the truck. Problems can also occur when working on vehicle tires and using truck dollies or loaders. Overexertion during the loading process is the primary cause of MSD issues.
Falls from heights
Truckers may sustain workplace injuries from falling from vehicles, falling into crevices, or falling on stairs. These falling incidents can happen when delivering packages on higher floors, getting out of a moving conveyance, or stepping into cracks at loading or unloading zones. Knee and back sprains from exiting a moving vehicle are the most frequent injuries associated with falls from elevations.
Repetitive stress injuries
Truck drivers engage in activities like unloading the truck, installing tire chains, or lifting the latch on the vehicle's back to keep going. Due to these stressful tasks, they often fall on the same level and complain of back and knee sprains.
Traumatic injuries
Lifting hitched trailers, opening containers, and fastening trailers to trucks can cause workers to strike or bump into objects. Things that can strike a driver include vehicle components, lift gates, winch bars, pallet jacks, boxes or cartons or binders, chains, and other objects. If hit or struck by a heavy or sharp object, it can result in traumatic injuries like brain dysfunction.
Accident-related damages
According to the US Department of Transportation, there were 13.49 fatal large truck crashes per million people in the nation in 2020, a 27% increase from 10.6 in 2010. More than half of truck accidents result in severe injuries and even death. The condition may arise if a driver gets distracted, loses control of the truck, and collides with another moving vehicle. Besides being hurt in a collision, drivers could experience injuries because of running over by their own conveyance.
Truck drivers must take preventative measures to lower the likelihood of accidents. For example, wearing appropriate footwear will help reduce ankle injuries and other common injuries. They must eventually adhere to safety procedures when using, operating, driving, checking, and maintaining their vehicles. However, if you suffered a work-related accident, apply for benefits under an independent contractor's workers' compensation policy. Our skilled personal injury law firm Chicago can assist you as we represent short- and long-haul truck drivers, including independent truckers working as owner-operators.
Worker's Compensation for Owner-Operator Truck Drivers
Workers' compensation is a no-fault insurance system mandatory by the state, providing benefits to those injured at work. Work-related injuries sustained by truck drivers include musculoskeletal disorders, neck injuries, broken bones, and traumatic injuries. Workers' compensation policies may cover their medical expenses and payments for temporary total disability (TTD). Generally, employers need to carry workers' compensation insurance, but some exceptions exist. The job status of a truck driver with a trucking company may determine whether their compensation insurance covers them. This policy ought to be customized to the requirements of independent truck drivers and offer a sufficient financial safety net in the event of an accident.
Owner-operators are self-employed individuals who own their trucks solely. It could mean they are not eligible for workers' compensation benefits like company drivers. They may have only a few options if they sustain injuries in a work-related accident. Due to the independent contractor status of owner-operator truck drivers, insurance companies may even reject workers' compensation claims. Having truckers' occupational accident insurance policies is the best way to protect their rights. Motor carriers of owner-operators should provide this policy, covering medical costs, lost wages, and death benefits in times of mishap. Owner-operator truck drivers can feel secure knowing that they will be taken care of in the event of an accident while driving due to this policy.
Benefits of  Workers Comp for Owner-Operator Truck Drivers
For any self-employed truck driver, having workers' compensation insurance is crucial for financial security. It can offer reimbursement for medical costs or lost wages brought on by an occupational injury. In case of death, workers' compensation can provide monetary assistance to family members. The insurance providers customize the policy to fit each driver's unique needs and skill set. Hence, drivers must ensure coverage that satisfies their needs and complies with local laws or regulations. Overall, their compensation will cover the following aspects:
Healthcare costs
Workers' compensation will cover all injury-related medical costs of the injured truck driver. It can include hospitalization, surgeries, prescription drugs, and outpatient therapy.
Lost income
Additionally, the compensation policy will cover a part of the injured worker's lost wages. The amount of wage replacement benefits depends on the severity of the injury and the individual home state.
Permanent Impairment
A critical injury, like an amputated limb or multiple fractures, could leave a driver permanently disabled. Workers' compensation benefits will cover permanent disabilities that prevent the injured employee from returning to work.
Funeral Benefits
Workers' compensation will pay death benefits to the employee's surviving spouse and dependent children if they pass away while on the job.
With a typical workers' compensation policy, contractors can feel relaxed that their financial future is secure even if something unplanned occurs during their duty. There is a legal requirement of workers' compensation insurance coverage for motor carrier employers; failing to do so can result in stiff penalties. However, owner-operators who drive their vehicles without the aid of employees or company drivers are typically exempt from this requirement. Motor carriers may insist that they obtain occupational accident insurance for truckers.
Attorney for Owner-Operator Truck Drivers
Each year, the trucking industry witnesses thousands of workers injured or dying.
Workers' compensation insurance covers various injuries that truck drivers typically suffer gradually or traumatically. However, their employment status determines whether they can get supporting workers' compensation insurance. For instance, truck drivers, categorized as employees, are eligible for workers' compensation benefits. But in some states, trucking companies do not provide owner-operators with workers' compensation coverage. They frequently deny requests for workers' compensation coverage. If that occurred to you, consult a lawyer to defend your rights and fight for the benefits and compensation you deserve.
Typically, an owner-operator who drives their truck and employs no one is exempt from the requirement to have a workers' compensation policy. However, they may have various other legal and financial options. For instance, a truck driver can sue the employer for personal injuries if an accident occurs and no workers' compensation insurance is in place. But proving that the employer is to blame for the accident is a challenge. The driver has to collect evidence proving that the employer's negligence contributed to the accident. For instance, if the employer neglected to keep the trucks in good working order and this resulted in an accident, the truck driver may be able to hold the employer accountable.  You must speak with a top truck accident lawyers if you were hurt in a truck accident and have no workers' compensation insurance. Our attorneys at Phillips Law Offices are proficient in all kinds of cases, including Workers' Comp claims.
---
Also Read:
Where do car accidents most occur in Chicago?
Saint Ignatius College Prep Hockey Team Involved in Indiana Bus Crash
Experienced Chicago asbestos attorneys protecting victims' rights for more than 65 years